Data Storage Science (DSS) helps you get control of your data.
Our vendor-agnostic technology solutions help you maximize the value of your investments with transparency that empowers you to make real-time, data-driven business decisions.
Our technologists have skills and expertise spanning a broad range of information technologies to support and service every client's unique requirements.
We design solutions to help your business grow.
DSS delivers modern application development strategies, methodologies, and tools that enable responsive, intuitive, and mission-focused solutions for our customers. Learn more.>
DSS technologists will analyze and optimize your network, storage, and compute environment. Learn more.>
Ransomware and Data Protection
DSS can help insulate your organization to minimize the chances of a ransomware attack. If you've already fallen prey to ransomware, our experts are ready to lead your recovery efforts. Learn more.>
Learn more about our artificial intelligence/machine learning capabilities. Learn more. >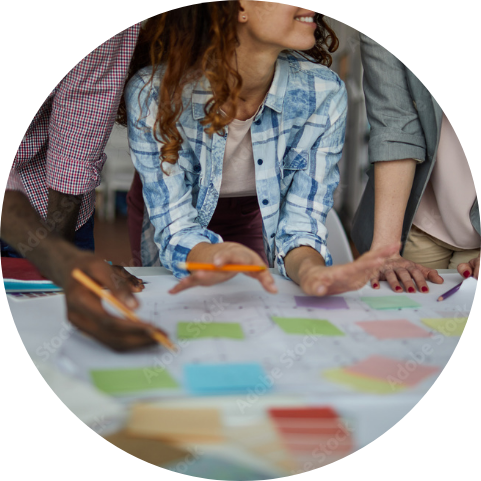 DSS integrates security into every phase of the software development lifecycle, starting with design and ending with deployment of fully tested code. Learn more.>
We deliver in all four managed service categories of monitoring, operating, optimizing and transforming your environment. Learn more.>
Our intuitive UX/UI methods keep users coming back to visit again and again. Learn more. >
Consulting and Advisory Services
With demonstrated competency in both business and technology, we translate complex information into actionable insights through diagnostic, predictive, and prescriptive analysis. Learn more.>
With more than 10 years of experience architecting, migrating, and managing large cloud environments across all the major hyperscalers, we stand ready to help you achieve your goals for secure cloud strategy today. Learn how we can help you be CloudSmart. Learn more.>
Technology Business Management
Our technology business management expertise combines the power of an enterprise configuration management database (CMDB) with revolutionary finops applications. Learn more.>
Let DSS provide you with a true end-to-end solution. We will start by gaining a deep understanding of your unique needs and then develop and implement a comprehensive solution that addresses all of them.
"Exceptional in their practice of Agile … a poster child for Agile."
-Confidential client